We've been covering quite a lot of territory in Digital History, blitzing through topics in an attempt to get a little taste of most of the kinds of digital projects that are out there. Last week we did a high-speed drive-by of various humanities crowdsourcing projects and were asked to dip our toe into one of them. I used this assignment as a reason to return to the little corner of Wikipedia that I have contributed to: the American Ultimate Disc League (AUDL).
I've followed the exploits of this league since its origin in 2012, and found myself frustrated by the lack of a centralized reference site for the teams and the league itself. The league has taken leaps and bounds in the last year and a half to host rosters, past seasons' results, and various statistics, but I wanted to make some of that data available on Wikipedia. In the past I made significant improvements to the AUDL page as well as pages for each season.
This week, however, I turned my attention to one of the few teams without even a "stub": the Nashville NightWatch. I copied several features of other AUDL team pages (such as a season schedule and a table of past seasons' records) but added very little information overall.
One topic I did cover, however, was the real reason I chose to create a NightWatch page: this year Nashville became the first AUDL team to include a woman (Jesse Shofner) on their roster, which is a big deal. One of the complaints of the ultimate community about the pro league has been that it is exclusively* men and the broader community is committed to gender equity. Shofner's inclusion is a huge step forward for professional ultimate.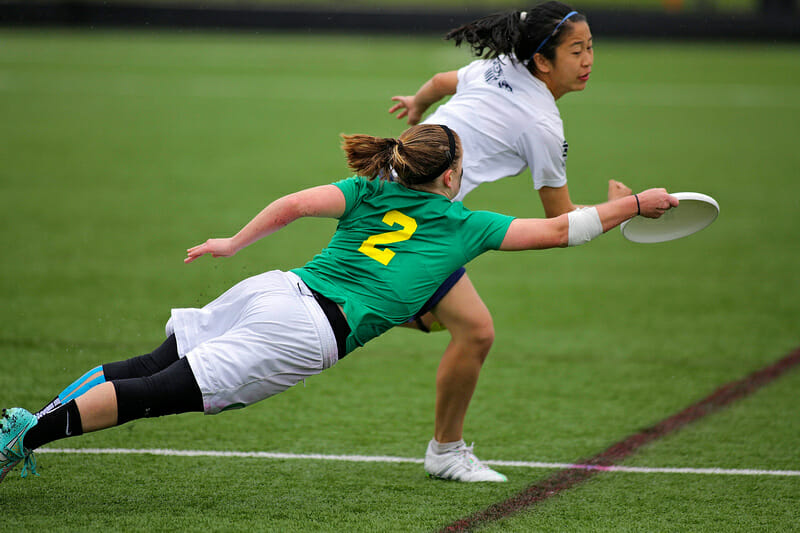 Plus, she's incredible. Watch her highlight reel from a year ago:

Oh, and here's the Wikipedia page: https://en.wikipedia.org/wiki/Nashville_Nightwatch